SPA emboss PS-rokplank
Invoering:
De spa-rok, ook wel de spa-kast of spa-surround genoemd, is traditioneel gemaakt van redwood of ceder voor een lange levensduur en weerstand tegen rot en insecten.
Tegenwoordig zijn composietmaterialen ook gebruikelijk. Dit zijn mengsels van houtpulp en kunststoffen, die beter bestand zijn tegen rotten en vervagen dan echt hout.
PS kunststof houten opstap Parameters:
1. Merknaam: Huatao
2. Materiaal: PS polystyreen hout kunststof
3. Toepassing: Zwem Spas / Hot Tubs / Pool Spas
4. Feature: Eco-vriendelijke / Waterdicht / antislip
5. Kleur: blauw, teak, grijs, bruin, koffie, zwart
6. Productnaam: Spa-stappen
7. Algemeen gebruik: Buiten
8. Afwerking: geëxpandeerd polystyreen
9. Oppervlakteafwerking: houtnerf
10. Verpakkingsdetails: pvc-omslag + Kartondoos
11. Levertijd: 15-20 dagen na ontvangst van de aanbetaling
PS kunststof houten trede Kenmerken: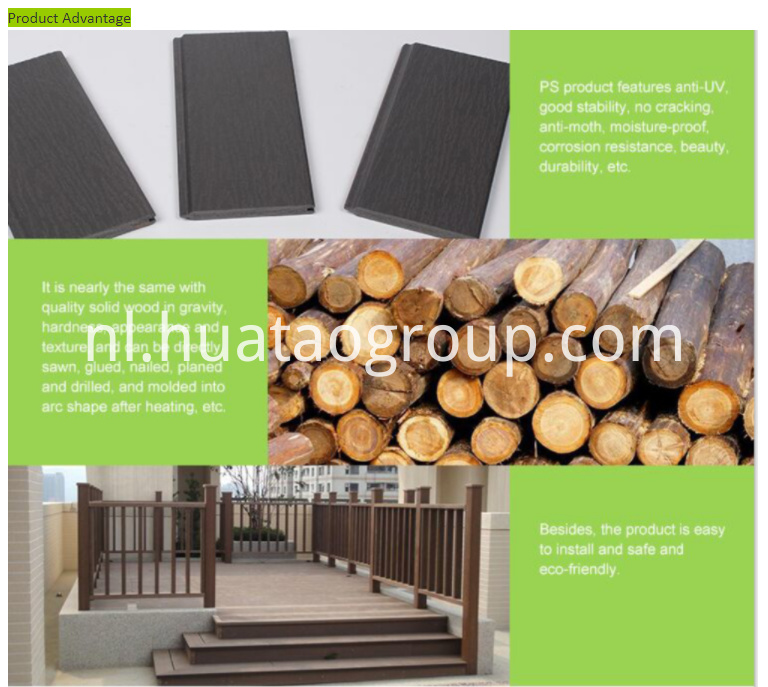 PS SPA Rok Proudcts Show: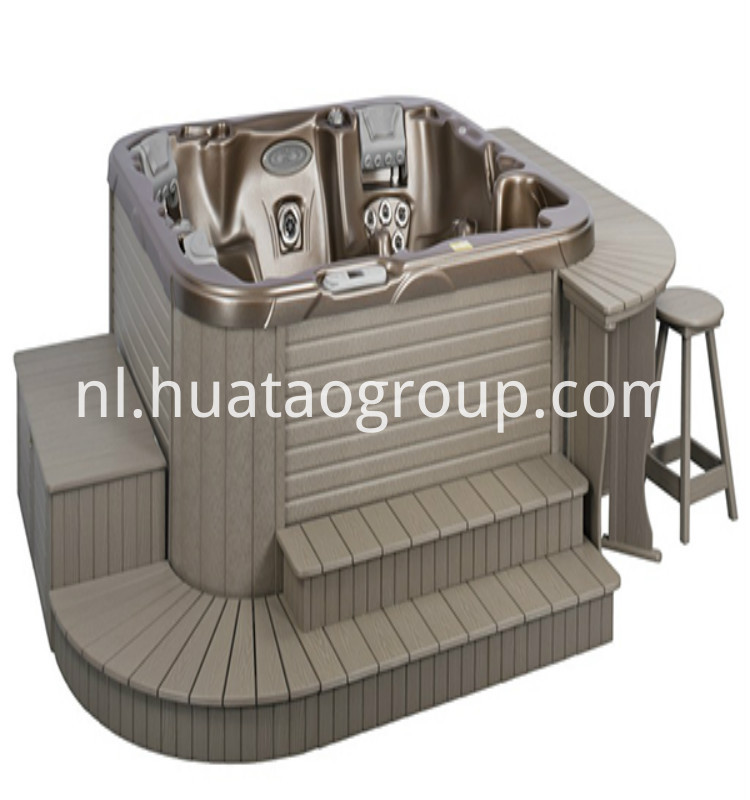 PS plastic houten stap verpakking & verzending :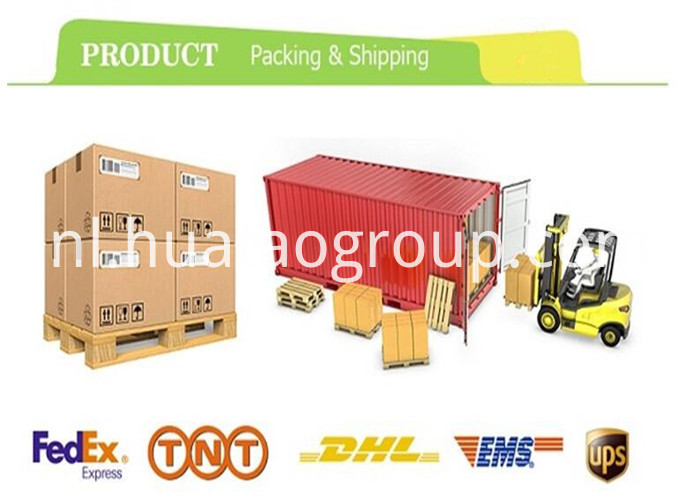 Product Categorie : Polystyreen