Low Elongation HDPE Geomembrane Liner
Lage verlenging HDPE Geomembrane voering Productbeschrijving
Low ElongationHdpe Geomembranes is een synthetische membraanfolie met een lage permeabiliteit of een barrière die wordt gebruikt met elk geotechnisch engineering gerelateerd materiaal om de migratie van vloeistof (of gas) in een door de mens gemaakt project, structuur of systeem te beheersen. Low Elongation Geomembranen zijn gemaakt van relatief dunne continue polymere vellen, maar ze kunnen ook worden gemaakt van de impregnatie van geotextielen met asfalt, elastomeer of polymeer sprays, of als meerlagige bitumen geocomposieten. Continue polymeerfolie-geomembranen zijn veruit de meest voorkomende.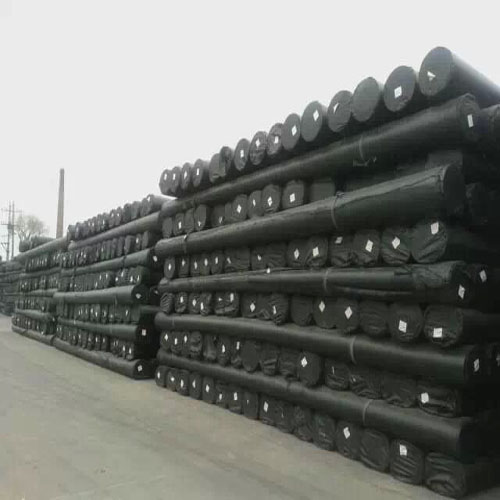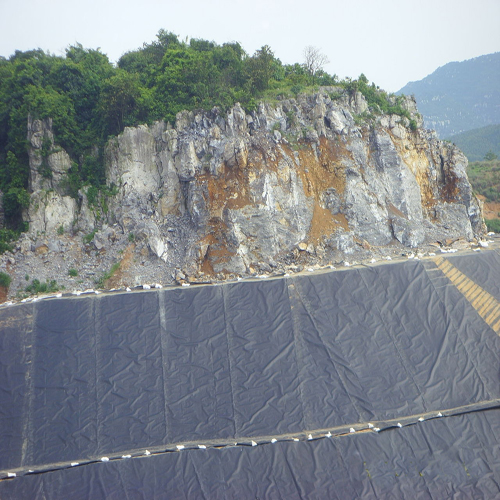 Low Elongation HDPE Geomembrane Liner- specificatie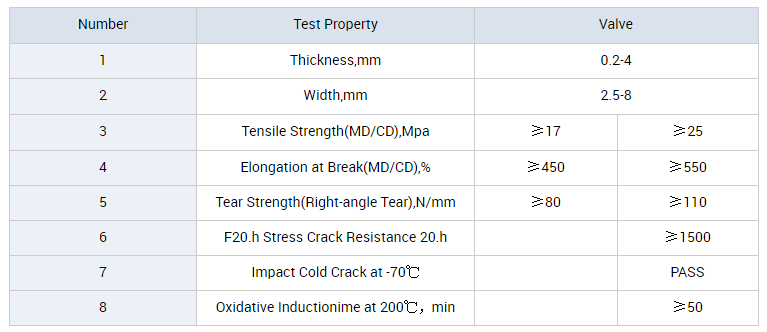 Low Elongation HDPE Geomembrane Liner Advantage
1. Goede flexibiliteit
2. Voor de dienst temperatuurbereik: -70 ℃ - + 110 ℃
3. Corrosiebestendigheid, aging weerstand
4. Uitstekende eigenschap tegen scheuren door omgevingsstress
5. Hoge treksterkte en rek
6. Geen schade aan het menselijk lichaam, geen vervuiling, wijd worden gebruikt in drinkwater bouw in buitenland
ons geomembraan-type: Waterproof Membrane, Sbs Bitumen Membrane Self Adhesive, Geomembrane Pond Liner, Lldpe Geomembrane, Hdpe Geomembranes, Geocomposite Membrane.
Lage rek HDPE Geomembranen Liner Application
aquacultuur:
De geomembrane anti-kwel functie gebruiken; geomembrane voeringen kunnen worden gebruikt als visvijvers, garnalenvijver en andere aquacultuur.
Storten:
HDPE-geomembraan wordt het meest gebruikt in anti-kwel techniekmateriaal voor storten
Het gebruik van de belangrijkste delen van de bodem van de stortplaats, de afdichting van de stortplaats, het percolaat dat de voering van het zwembad regelt, enz.
HDPE-geomembranenstructuur met een glad oppervlak en een gestructureerd oppervlak, geschikt voor verschillende locaties.
Water behandeling systeem :
Geomembraan HDPE wordt toegepast op de aanpassing van het zwembad van de krachtcentrale en de afvalwaterbehandeling en een reeks waterbehandelingssystemen.
Mijnbouw:
HDPE geomembraan geschikte mijnbouw: waspoel, zwembadhoop uitloging, hoopwerf, oplostank, tank, opslagruimte, de onderste regel van de tailings kwel controle, enz.
FAQ
Q1. How can I get a price of needed pole?
A: 1. Please give the exactly dimensions such as mesh size, thickness, material. We can according to your specification give you a similar price.
2. You can send us a sample; we can according to your sample give you one price.
Q2. I am a small wholesaler, do you accept small order?
A: It's no problem if you are a small wholesaler; we would like to grow up with you together.
Q3. I am a designer; Can you help me to produce the sample which we designed?
A: Our mission is to help customers to be successful. So it's welcome if we can help you solve problem and make your design come true.
Q4. We want be your agent of our area. How to apply for this?
A: Please send your idea and your profile to us
Q5 Do you have some special policies for Brand company?
A:Yes, we have some special support for the company who has own brand but also in our VIP customers list. Please send us your selling data of last year. So we can see how to support you for your products in your market.
Q6. Can you make Door to Door service? Because i don't know how to do customs clearance.
A:Yes. We can make Door to Door service to help you save much time of shipping. Also we have big discount with shipping company because we have do much of this every day. So it will save your time also money.
Product Categorie : Geosynthetics > Geomembrane voering