HDPE Gladde vijverfolie van geomembraan
HDPE Geomembrane beschrijving
HDPE Gladde voering van geomembraan Liner wordt gemaakt van polyethyleenpolymeer met hoge dichtheid door bolw-filmproces.
Het geomembraan is een synthetische membraanfolie met een lage permeabiliteit of een barrière die wordt gebruikt met elk geotechnisch engineering gerelateerd materiaal om de migratie van vloeistof (of gas) in een door de mens gemaakt project, structuur of systeem te beheersen. Alle HUATAO-geomembranen zijn verkrijgbaar met een geleidend onderoppervlak om effectieve lektests van geïnstalleerd geomembraan mogelijk te maken.
HDPE Geomembraan Details
1. Breedte: 1m - 8m
2. Diktebereik : 0,2 mm - 3,0 mm
3. Standaardbreedte: 5,8 m, 7 m, 7,5 m, 8 m
4. Lengte: als verzoek
5. Kleur: Wit, zwart, groen, wit-zwart, zwart-wit
6. Standaard: GRI-GM 13 standaard, GB-II standaard, GB-I standaard
7. Certificaat: CE, ISO
8. laden: 20ft container, 40ft container
HDPE Geomembrane hoofdfunctie
Antiseepage en scheiding
HDPE Geomembrane eigenschap
1. Goede flexibiliteit
2. Voor de dienst temperatuurbereik: -70 ℃ ~ +110 ℃
3. Corrosiebestendigheid, aging weerstand
4. Uitstekende eigenschap tegen scheuren door omgevingsstress
5. Hoge treksterkte en rek
HDPE Geomembrane gebruik
1. Stortplaatsen, riolering of afvalverwerking.
2. Rivieroever, meer dam, dam, water dam en reservoir, kanaal, heeft vloeibaar bad (put, mijn)
3. Metro, kelders en tunnels, tunnel kwel controle voering
4. Stichting en andere stichting zoute kwel
5. Embankment, stroomopwaarts ondoordringbaar dekenniveau, fundering verticale ondoordringbare laag, kofferdamconstructie, afvalverwijdering
7. Zeewater, zoetwaterviskwekerij
8. Weg, snelweg, spoorweg fundering uitgestrekte grond en löss van de waterdichte laag
9. Dakondoorlatend
Geomembrane productie

Geomembraan Pakket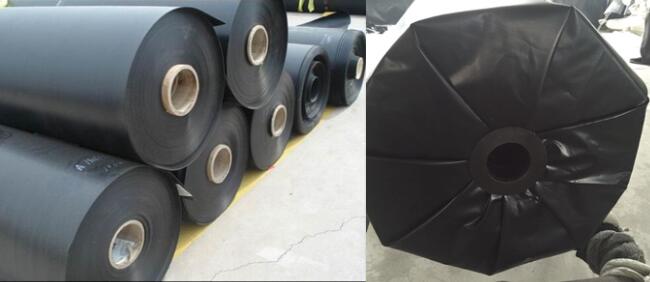 Geomembrane applicatie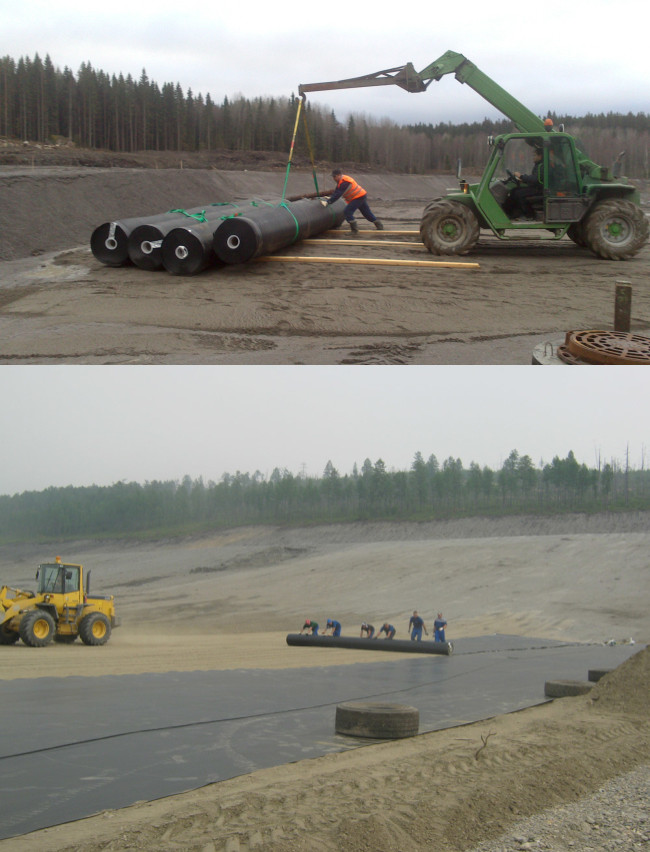 Product Categorie : Geosynthetics > Geomembrane voering