Kleurrijke Gefrituurde Gietijzeren Variant Non-Stick Plate
Product introduceren
Emalje gietijzeren kookgerei
Dit gietijzeren email-kookgerei is zorgvuldig ontworpen om u jarenlang en decennia te bedienen door weerstand te bieden tegen temperaturen tot 500 graden F.
Gegoten ijzeren Ovenschotel is ideaal voor braising en andere methoden die lang koken over lage hitte nodig hebben of het kan gemakkelijk op de kachel en als servieschotel op de tafel worden gebruikt.
Het koken van voedsel in een geëmailleerde gietijzeren kookgerei kan het ijzergehalte met maximaal 20% verhogen.
Gietijzeren kookgerei is een betrouwbare kookgerei voor de moderne keuken.
Productinformatie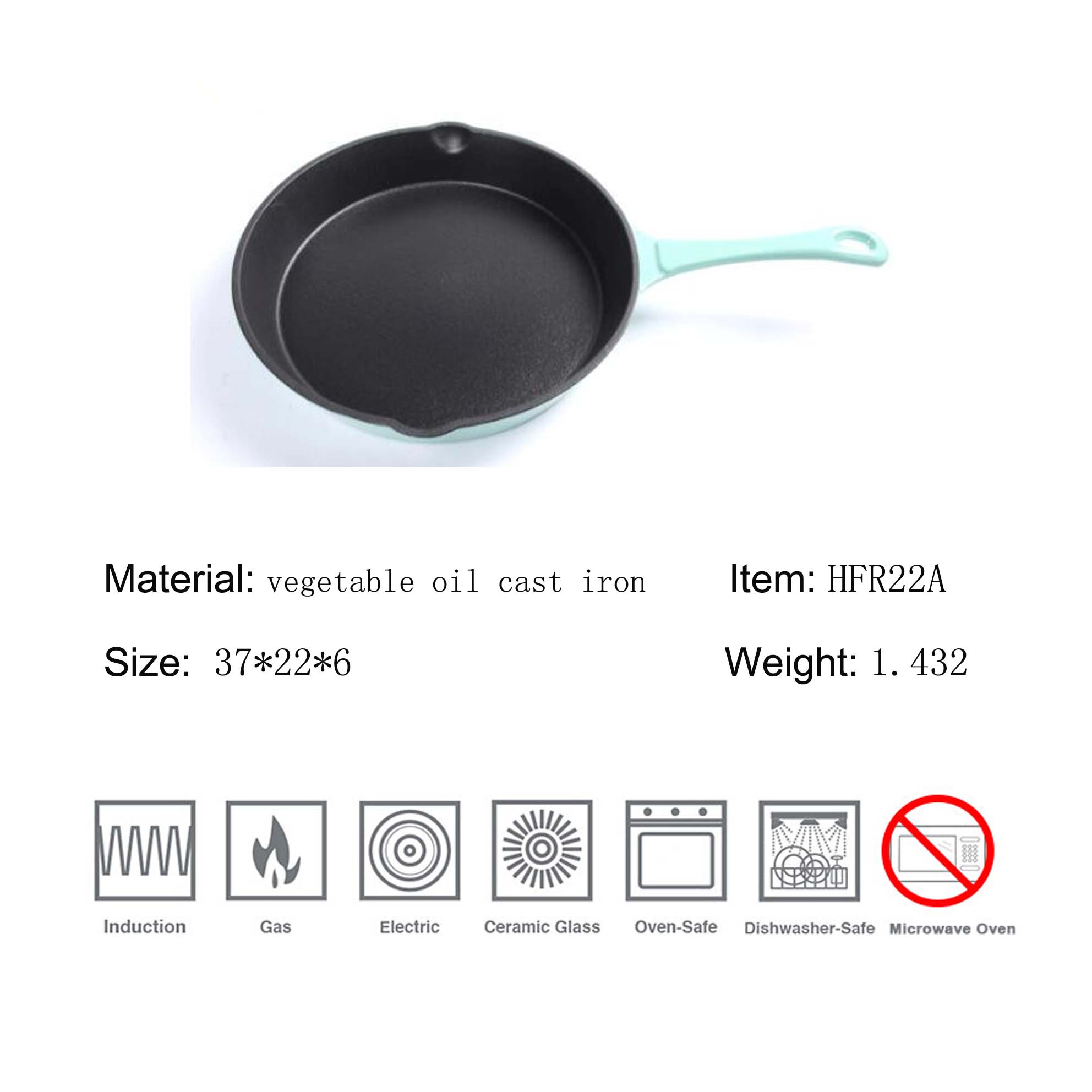 Product detail
Kenmerken:
1. Verwarmt gelijkmatig en consistent, ideaal om te smeer.
2. Uitstekende warmte retentie en diffusie eigenschappen, houden voedsel warm.
3. preseasoned met plantaardige olie

om

roest te ontwikkelen beschermen.
4. Gezond voor koken en makkelijk schoon te maken.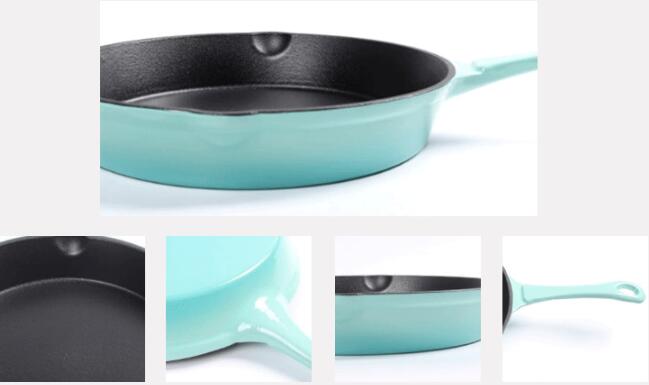 Product applicatie
Hoe te gebruiken:
1. Voor het eerste gebruik: Spoel de kookgerei in warm water af en doe het dan helemaal droog.
2. Zet een lichte jas plantaardige olie op het binnenoppervlak voordat u kookt.
3. Zet GEEN KOEL GEREEDSCHOEN KOOKWERK OP EEN HOGE BRANDER.
Hoe te reinigen:
1. Laat de kookgerei afkoelen. Het plaatsen van warme kookgerei in koud water zal het ijzer beschadigen en kan leiden tot kraken of buigen. Was met een kwast en warm water. GEBRUIK GEEN zeep of wasmiddelen. GEEN ijzer in een afwaswater wassen.
2. Na het schoonmaken onmiddellijk droog met een handdoek terwijl het nog warm is, herhaal dan een andere lichte olie om corrosie te voorkomen.
Hoe te bewaren:
Het is belangrijk om de gietijzeren kookgerei op een koele droge plaats op te slaan. Als u samen met andere gietijzeren stukken stapelt, is het het beste om ze te scheiden door een gevouwen handdoek tussen hen te plaatsen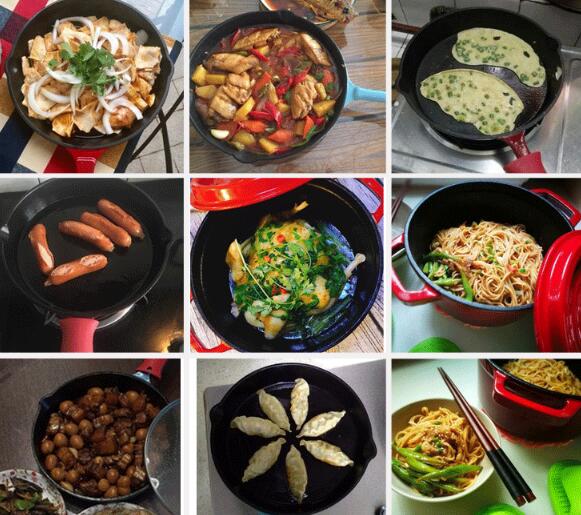 Technologisch proces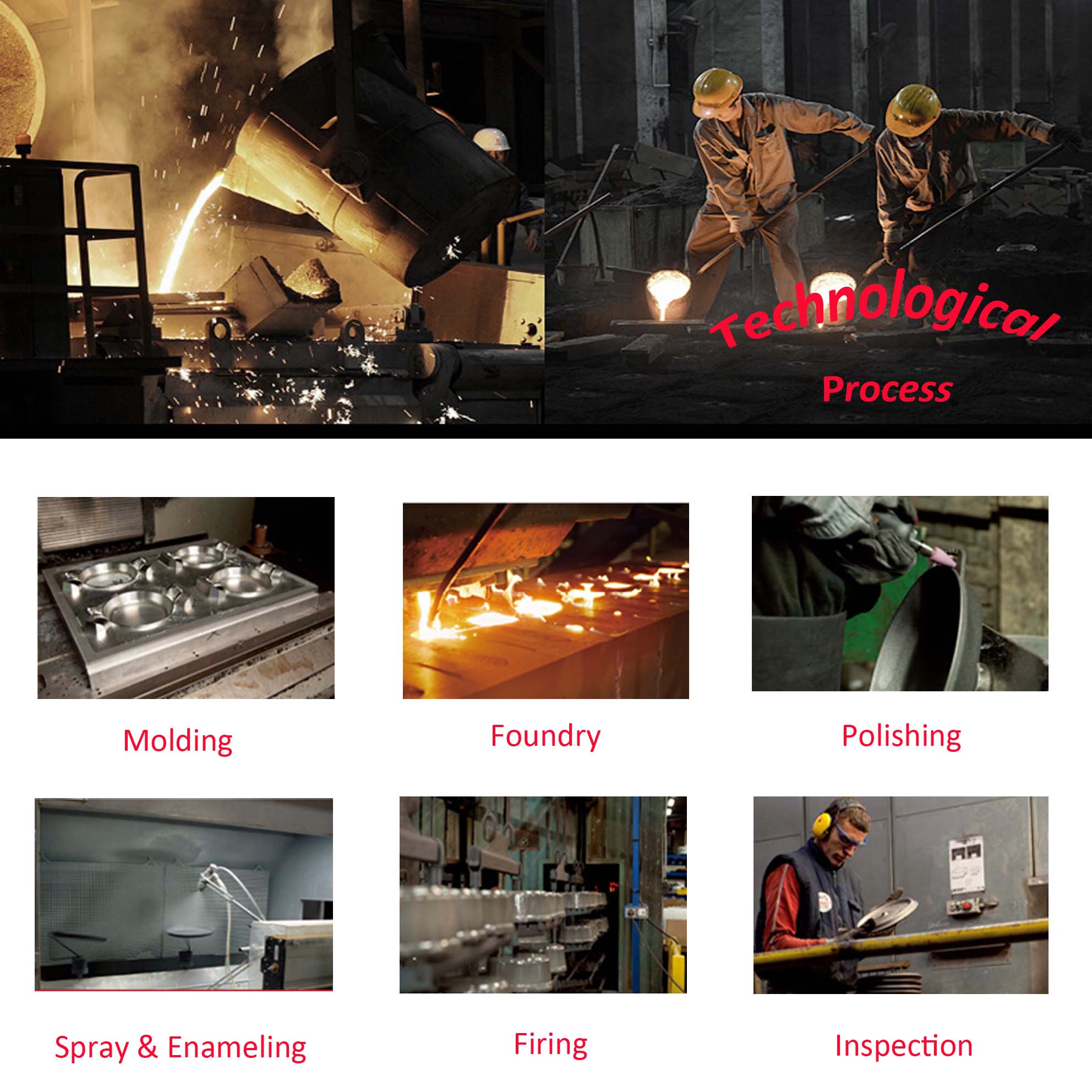 Packaging & Shipping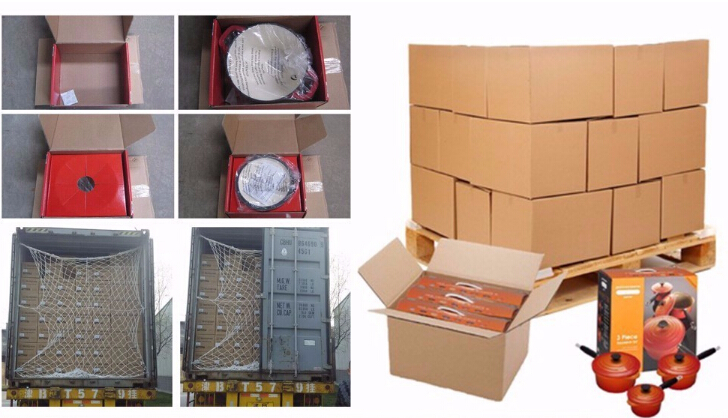 Contact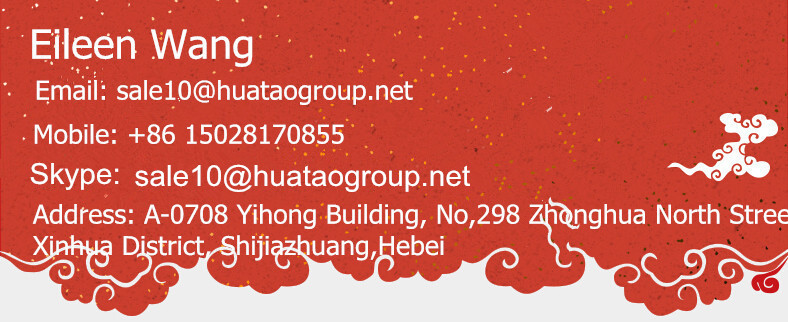 Product Categorie : Gietijzeren Kookgerei