PP Anti Corrosie Wrap Tape For Pipe
Anti Corrosie Wrap Tape For Pipe
PP Anti Corrosion Wrap Tape buisleiding gebruikt wikkelen gebruik plakband en warme en koude wind riem, koude windzone algemeen omvat polyethyleen (verbinding) type corrosiewerende tape, polypropyleenvezels corrosiewerende tape, aluminiumfolie uv anticorrosief Kleefband, PE type 660 kleefband (aangepast bitumen), dubbelzijdig kleefmiddel anti corrosief met anti-corrosieband epoxykoolstrook en rubbertype epoxykool asfaltkoude windzone (PRC) .is voornamelijk gebruikt in olie- en gasoverdracht; Chemical Industrie, stedelijke bouw van watervoorziening en drainage en gasoverbrenging, enz. Het buitenoppervlak van de begraven stalen pijpleiding corrosie. Constructie is handig, geen vervuiling enz., Is een van de pijpleiding anti-corrosie voorkeur systeem buiten
Kenmerken:
1, uniforme dikte, lijmafdichtingsprestatie is goed.
2, basismateriaal en rubberen bindkracht, in het winkel of degumming fenomeen bestaat niet in het bouwproces.
3, goede warmteveroudering, anti-ultraviolette straling vermogen.
4, hoge treksterkte, verlenging bij pauze, is voordelig voor de gemchaniseerde en handmatige wikkeling.
5, complete rassen, specificaties, kleur, inclusief corrosie riem (riem), bescherming (te gaan), reparatie, anti-corrosie primer en bouwmachines, enz.
Methode van Toepassing
(1) afzuigen, naast de las, burr, olie, vuil en droog. Manueel moet worden bereikt St3 niveau en afzuiging, mechanische ontkalking moet voldoen aan het SYJ 4 0 0, 7-8 Sa2 niveau van 6.
(2) de primer (handmatig of mechanisch)
Tafel (3) De primer droogt kan riem binden, de ronde riem moet voldoen aan de eisen van het bekledingsniveau en de structuur.
(4) elektriciteitsvonk sloot onder inspectie gekwalificeerde kan invullen.
Vier, vervoer, opslag:
(1) de tape in het transportproces voorkomt insolate, regen, voorkomt slechte vervormingsdruk.
(2) in het transport of de opslag onder 5 ℃ kritisch bevroren, moet ongeveer 48 uren voor 48 uur, voor de bouw, anders gemakkelijk afbinden).
(3) moet in 5 ~ 30 ° C, temperatuur <75 ° C in het magazijn, de periode van 12 maanden, en weg van warmte en open vlam.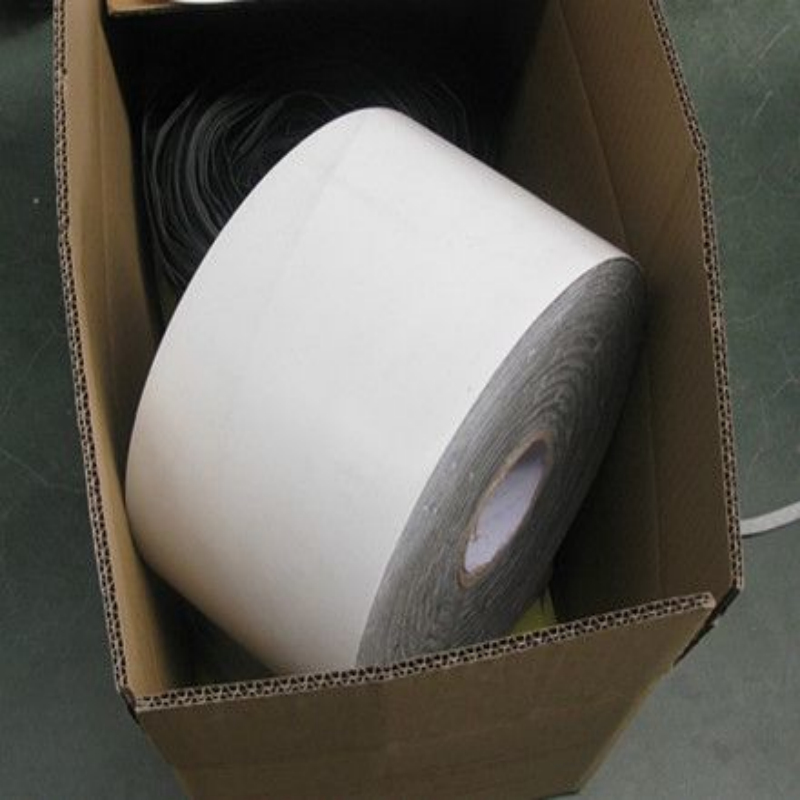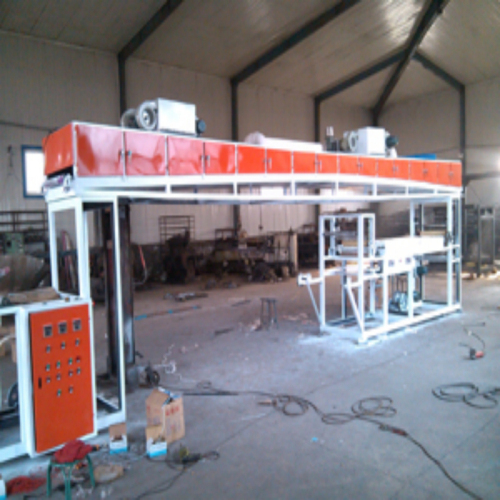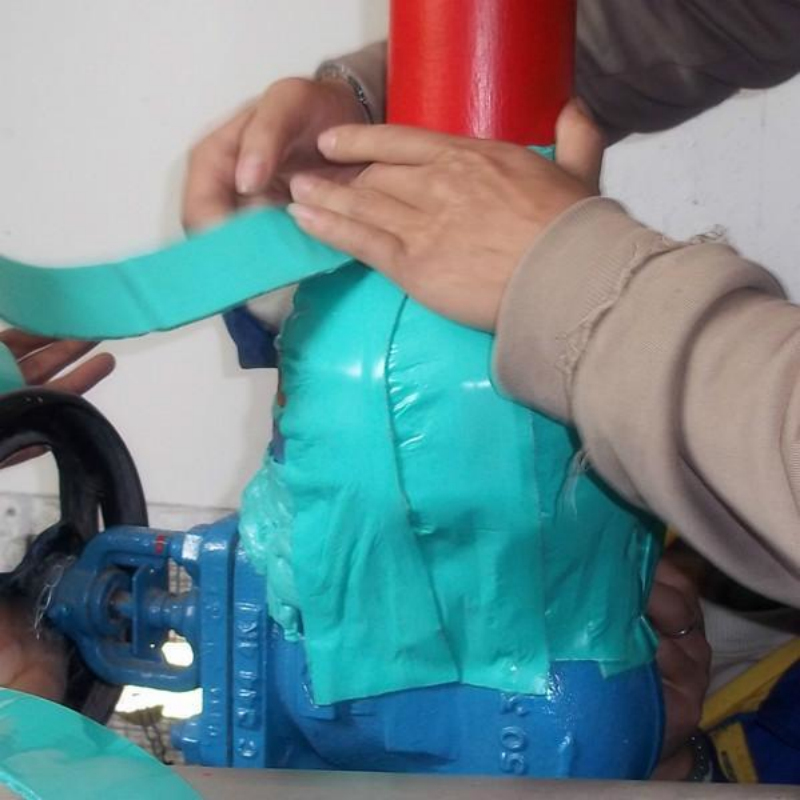 Product Categorie : Plakband