Printed Packaging BOPP Tape zoals u gevraagd heeft:
Afdrukken van tape met polypropyleenfolie (BOPP) als achtergrondmateriaal, het afdrukken op de klant heeft allerlei ontwerpen of tekst nodig, en dan gecoat met drukgevoelig kleefdrogen voor kleefband, om te voorkomen dat het beschadigd of verloren gaat in de werkwijze vervoer, is het bedrijf zelf propaganda displayplatform toepassing gewone productverpakking, allerlei afdichtende kleefstof.
Kenmerken:
1.No objectional geur en niet-toxisch, smaakloos, bescherming van het milieu. Anti-aging, anti-corrosie, lange houdbaarheid en geen verkleuring.
2. Uitstekende opnamecapaciteit, waterdicht, hittebestendig en antivries.
3. Sterke adhesie, duurzaam viscositeit, hoge treksterkte, goede rek.
Gebruik:
1.Strapping, wrapping, verzending, verpakking, karton verzegeling, boxsealing, zak verzegeling, decoratie ed.
2.Excellent performer voor zowel hand- als machine applicatie in de fabriek, huis supermarkt
3.Met alle soorten van vervoer gemakkelijk en automatische verpakking machine
Specificatie:
Zoals uw aangepaste
Over ons:
Ons bedrijf is opgericht in 1980 en heeft jarenlang tape-tape gemaakt. Ons bedrijf produceert de kwaliteit van de kleefband zeer goed, de viskeuze sterke, niet makkelijk te breken, de gebruikstijd, tegelijkertijd de prijs redelijk, de prijs Van de prijs is zeer hoog.We hebben vier productielijnen en duizenden werknemers. Wij kunnen elke maand honderden tienduizend bandjes leveren.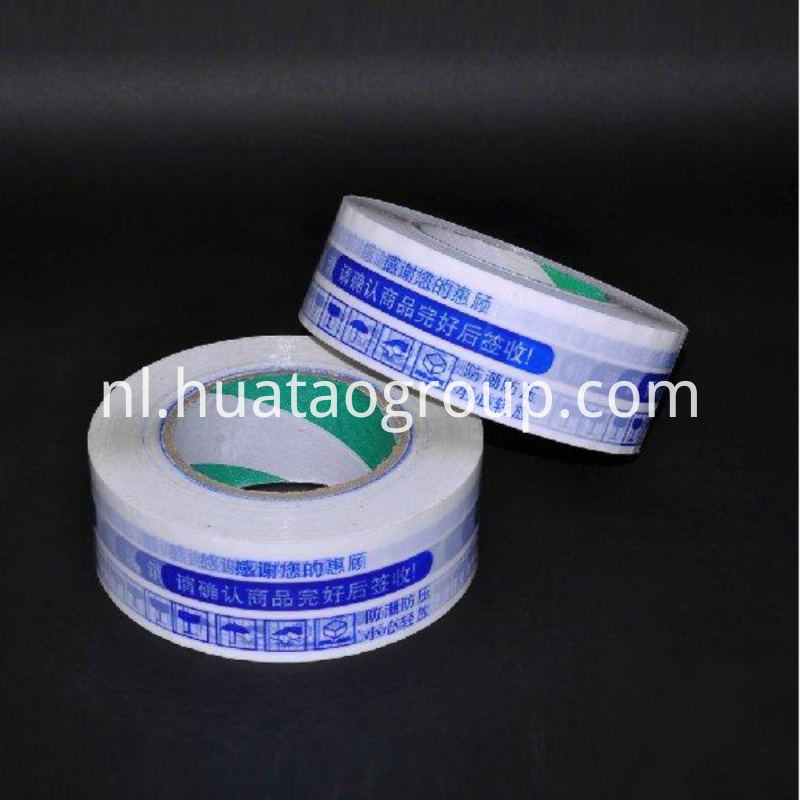 Product Categorie : Plakband